At Joyful Journeying, we show folks of all ages how to nourish their desire for travel and embrace a future filled with fun and adventure!
2017 will begin our fifth year of almost continuous travel. We have traveled across the United States and Canada, in Asia, Oceana and Central America.
We have learned many lessons on making our meager travel budget go further, the most affordable places to live, and much more.
We are looking forward to visiting Ecuador, Nicaragua, and Columbia in the near future. And we have our sights set on Europe too!
We are just regular folks like you. In 2012, our California home of 12 years dropped in value by half. So we sold it and everything that didn't fit into our Toyota Corolla and took the biggest risk of our lives. We began a life of travel and adventure.
If you have the heart of an adventurer, begin exploring what we have to share below: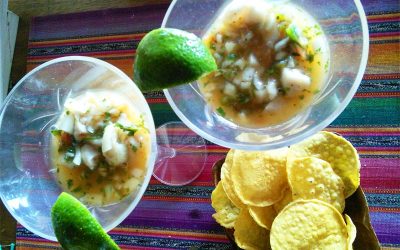 This recipe for Ceviche Costa Rica contains a surprising ingredient that we only discovered by accident. This Costa Rican Ceviche recipe is easy and delicious.
read more
On a boat tour in the Sierpe River area of Costa Rica we were able to view and photograph many exotic Costa Rican animals and plants such as monkeys, herons, crocodiles, white ibis, wood rail, red-headed woodpecker, hawks, toucans, macaws and much more.
read more
While traveling, a cell phone should make it easy to stay in touch with family and friends, to contact local attractions for information and make reservations. But using one in foreign countries can be challenging.
read more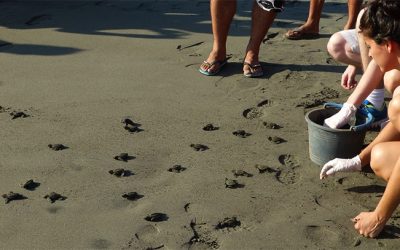 We were so lucky to be at Playa Tortuga in Costa Rica to witness the release of baby sea turtles, who were protected from poachers by a wonderful turtle conservation organization.
read more