Welcome to the Joyful Journeying Photo Journal
We have been traveling almost continuously since April 2013. We have traveled across the United States and Canada, in Southeast Asia, Oceana and Central America.
Our travels lead us to discover so many wonderful places and we have so many great adventures. Along the way, we have learned how to travel extensively on our meager budget. We write about our adventures and assist others in realizing their travel dreams on our blog JoyfulJourneying.com.
The Joyful Journeying Photo Journal is our place to inspire you to have your own travel adventures. We share photographs and stories of the many sights that have made our lives richer and lots more fun.
We hope these images encourage you to see more of what this amazing planet has to offer!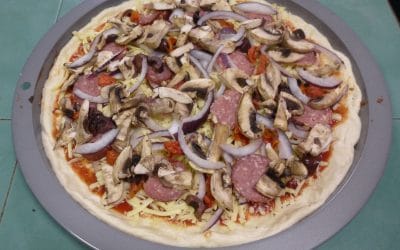 We had been jonesin' for some pizza in Australia and the frozen stuff there tastes like cardboard. Fortunately, the homeowners in Kendenup, WA, had an old bread machine.
read more