We love traveling! But over time, we have discovered that we are not the folks who want to visit every famous building, museum or wonder of the world. Currently, our highest priority is enjoying nature and the natural sites and meeting and getting to know the local people. We don't exactly avoid the famous places, but we do not seek them out or plan trips around them.
What International Travel Used to Mean to Us
When we were working every day and really busy, we wanted a vacation that was relaxing. Traveling to visit all the tourist places, while enjoyable, seemed too hectic and stressful.
So we decided that what we both really liked, was beach holidays, where we could relax more, do some snorkeling, read books, eat in restaurants and swim in the ocean.
What neither of us considered back then was the joy of learning about a new culture in a foreign land, getting to know about the lives of the people who live there, and experiencing the local lifestyle.
How Things Have Changed
Since we have been house sitting and budget touring, we have the luxury of long term travel. We have discovered that we can combine seeing the sights, relaxing and enjoying the scenery, and immersing ourselves in the local culture.
Lessons From Sightseeing in Toronto
While house sitting in a suburb near Toronto, Canada we did not have a lot of responsibilities, no animals to care for, and it was summer. With all that leisure and long and lovely summer days we thought we should have a look around the city!
We learned that the most economical way to see the tourist sites was by purchasing a nine day pass to see the highlights; the CN Tower, several museums, Casa Loma, and the Toronto Zoo where the panda bears were visiting.
This pass was really designed for tourists, and, even though it was not our ideal to do so much touring all scrunched together, we decided to go with it. We enjoyed our days in the city and spread them out as much as possible over the nine days.
As house sitters, we were also grateful to have a comfy home and our own kitchen to come home to at the end of the day. While in Canada we also took long walks along lakes, enjoyed local arboretums and visited a U-Pick strawberry farm. Neil did some freshwater fishing as well.
It was a relaxing and gentle introduction to house sitting. As we looked back on our time there, it became clear to us that we were missing having a social life as well as having pets to hang out with.
Sharing Life in Costa Rica
In Atenas, Costa Rica we were taken to the weekly feria, (farmers market) by the hosts of our first month-long rental. Each week we continued to enjoy the feria on our own or with the folks who were renting upstairs. In the three months total time that we lived in the area, we shopped at the feria each week, purchasing our favorites, getting practice with our Spanish and greeting folks who were becoming friends.
We also tried out the recipes for local dishes shared by friends in the community. Neil made Costa Rican style rice pudding and ceviche almost every week. We perfected our chicken dishes and shared delicious fresh fruit cocktails with our upstairs fellow travelers.
The highlight of our time in Atenas came about because we had met local people who recommended that we tour a local coffee plantation. At the coffee farm we fell in love with Gabriel and his family, who shared their permaculture techniques with us.
Even though we don't often seek out tourist attractions, sometimes locals and fellow travelers tell us about things that we might otherwise miss. Having read a number of travel reviews, we had planned to skip visiting San Jose, Costa Rica all together, until it was suggested that we might enjoy the Gold museum in San Jose.
As it turned out, a day in the city, with some great museums, a nice lunch with superb local coffee and a bit of shopping were just the thing we needed after over two months in the more isolated hills of Atenas.
One of the great things about staying in a long term rental or a house sitting assignment is finding out where to go to see things that are off the beaten track. We always try to get tips from locals about what they like to do. On a three week long house sit in Ojochal, Costa Rica our neighbors invited us to partake in a baby turtle release, took us on a private river boat tour, and gave us direction to a baker with the best French bread we had ever tasted.
We also learned how to drive an ATV which we used to get our bread, fresh lettuce from a local grower and fish from the days' catch, filleted before our eyes. And we were able to host a sunset dinner on our terrace. Pura Vida!
Becoming Locals for Half a Year in Australia
During our house sit in rural Western Australia we were plugged into the social life our hosts were leaving behind. Who knew we would make the acquaintance of delightful folks like our friend, Rosemary and her partner, John.
With their openhearted sharing and taste for travel we learned about and visited the cities of Perth and Fremantle (they made the four hour drive and showed us around), learned to play Scrabble using an Australian dictionary, took a hike on the famed Bibbulmun Track and learned how to keep our veggie garden alive.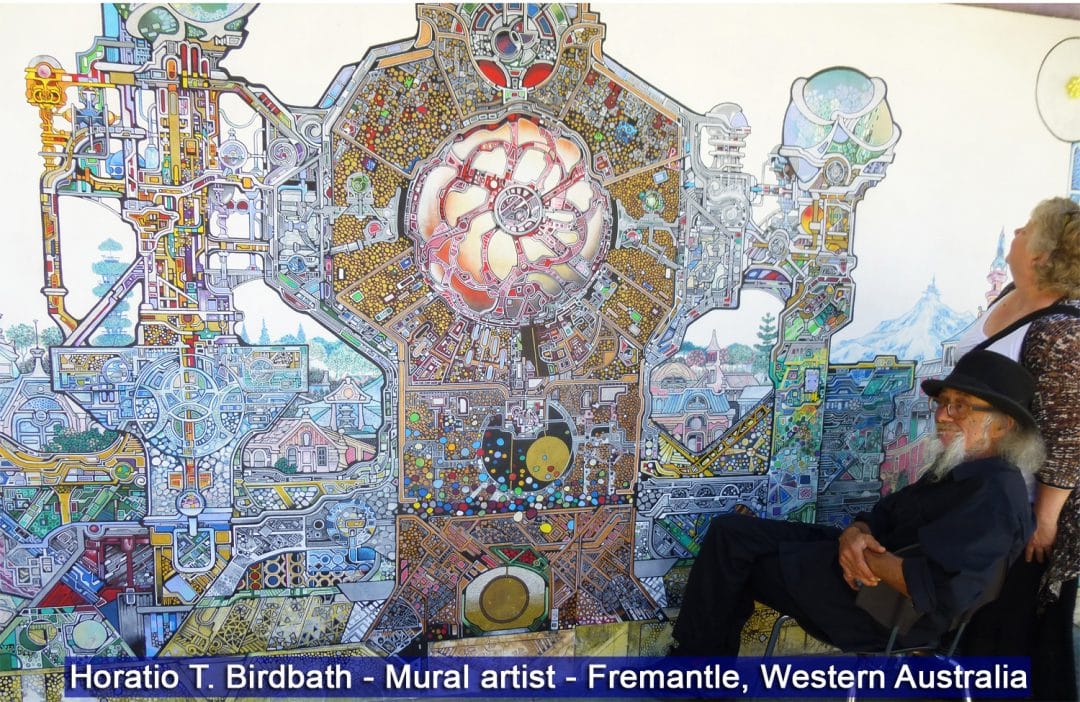 We shared stories, recipes and lots of tea! And when our car broke down on a dark country road John and his mate, Bob, came to tow us home.
In Australia, we also met many of our other neighbors for a weekly, friendly game of indoor bowls, If you don't know what this is, think Bocce on an indoor mat. We loved it. Lots of laughter, cultural exchange and more tea!
Staying open minded allowed us to have so many unique experiences. And, even though we were staying in a very small isolated town, we found the Uralla Wildlife Sanctuary– a kangaroo rescue center- was practically around the corner, in Aussie terms,(less than an hour away on a back country road).
Having it all
Our version of seeing the world, Slow Travel, encompasses a bit of local living, a bit of adventure, and a whole lot of surprises. We keep our sights set on having authentic experiences, making our way simply and affordably from one interesting place to the next. We mix up house sitting with fun adventures and short visits back home with family and friends.
Slow travel has so much to offer us, we don't have any plans to stop! We get to have it all, in our own time frame, experience gorgeous scenery and wildlife, and meet delightful new friends and share it all with our readers, too. Each time we travel we get clearer about how we want to spend our time, enjoying the glorious natural world and the interesting folks we meet along the way.
What matters most to you when you travel? Please share your perspective and some of your favorite adventures in the comment section below. We love finding out what you are up to!
Liked this post? Please share it!