Keep us traveling and blogging! Purchasing our hand picked products through links on this site earn Neil and Laurie a commission at no cost to you. We appreciate your support.
No matter how comfortable your travel accommodations are, noises make it impossible to get a good night's sleep. Being tired is never fun, and is even more challenging for travelers.
In the course of our travels, we have stayed in many places where we expected that the nights would be tranquil. In Bali, we were staying far out in the rice fields, but soon discovered that even late at night, there were barking dogs, the loud "to-kay" noise of iguanas and constant motorbike traffic. And roosters don't only crow at the break of dawn!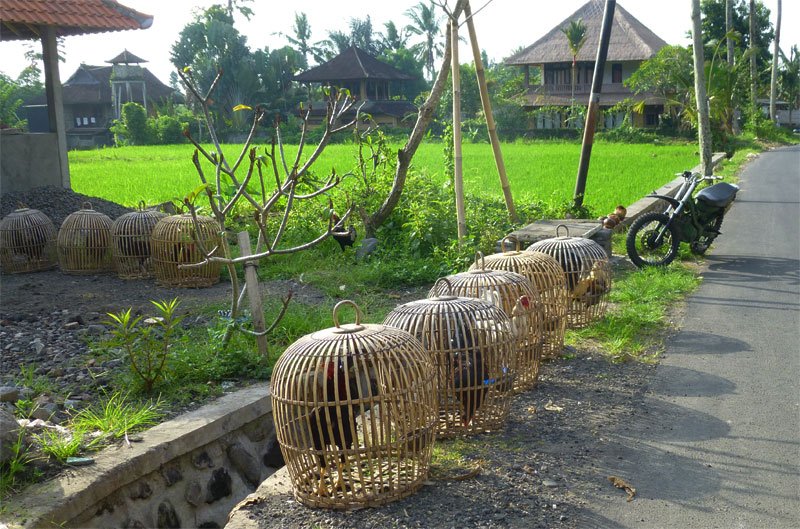 Sometimes it is obvious that nighttime sounds will make it hard to sleep. In Ko Lanta, Thailand, the best room we could find was right next to an open air bar that held parties every night until two AM. In Playa Del Carmen, Mexico the toddler in the apartment above us must have been training to be a fútbol star, bouncing the ball and running all night long . And then there are the sounds from inside. We have read that folks tend to snore more as they get older and our experience bears that out. Hotel rooms often have noisy refrigerators or HVAC in them too.
Fortunately there is a way keep most noises from disturbing your sleep. It is an electronic device often called a "sound conditioner" and we always save a spot in our luggage for one. Laurie had a therapy practice for many years, and for the privacy of her clients, she has tried out many sound machines. Some had a large variety of fancy sound choices, but did not mask sounds that well. Others were unpleasant to listen to. Some were cheaply made and quickly broke.
The one that stood the test of time is the Marpac Zohne Portable Sound Conditioner. We like that it is small and lightweight and works in both 100 and 240 volt outlets. We bought ours in 2012 for about $70 and we've taken it all over the world with us. We consider it money well spent and use it when we return to our apartment near Boston too.
If getting a good night's sleep is important to you, we recommend you save a spot in your suitcase for a quality sound machine like the Marpac Zohne.
The Marpac Zohne Portable Sound Conditioner has been perfect for us, but it is on the expensive side. Here are some highly rated alternatives:
[amazon_link asins='B00GFSF402,B01LEJ3VP6,B072LWYK77,B000LQI2S0′ template='ProductCarousel' store='joyful-amazon-20′ marketplace='US' link_id='359fd0f6-6a7a-11e7-9981-b9c52cbb6d64′]
Liked this post? Please share it!