For more than 70 years, the Desert Botanical Garden in Phoenix Arizona has been teaching and inspiring visitors from the local community and around the world, providing research, exhibits and holding events designed to help us understand, protect and preserve the desert's natural beauty. The events include musical performances, special dinners, and even Shakespeare.
We were excited to be able to see an art installation there by the world renowned artist, Dale Chihuly, whose works are considered unique to the field of blown glass. As you can see, it was an amazing exhibit, and because of the scale of his sculptures, it is difficult to capture just how awe inspiring they are in photographs.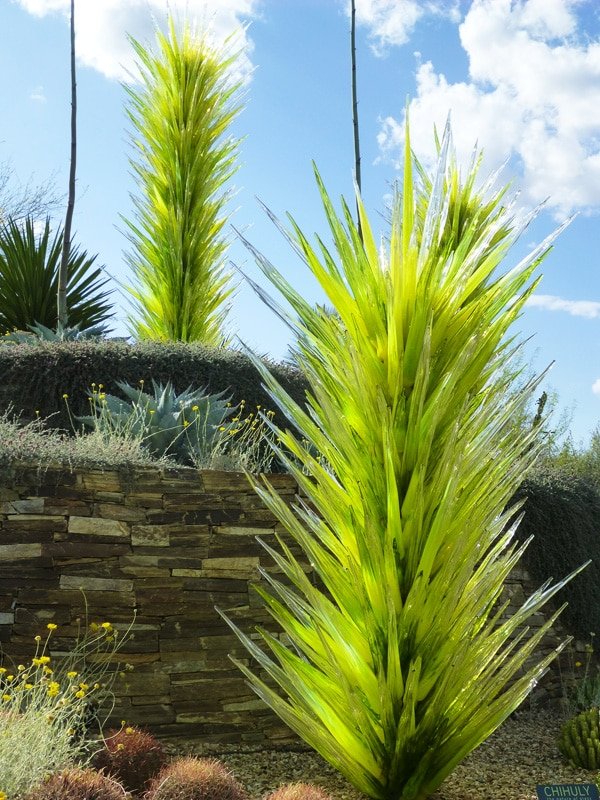 Approaching the entrance to the Desert Botanical Gardens, there are lovely cacti and blooming wildflowers. From a distance these first sculptures looked like some exotic plants. Then, as we got closer, the surreal shapes and colors became more apparent.
We loved how the organic shapes seem to just fit into the garden here, yet they are not quite the colors or shapes one would expect to see.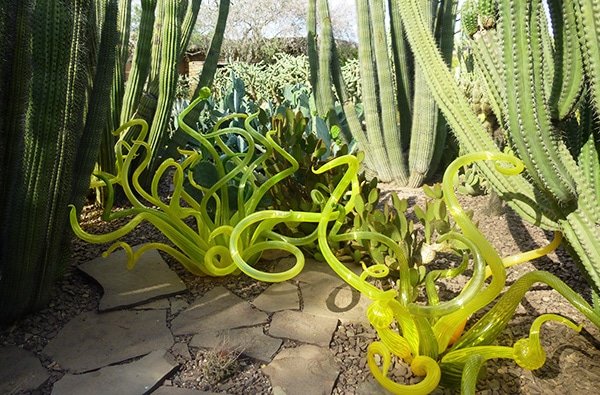 Sometimes he really went for bold colors, but these two are so much more subtle. The white shapes among the dead wood reminded us of herons or egrets browsing.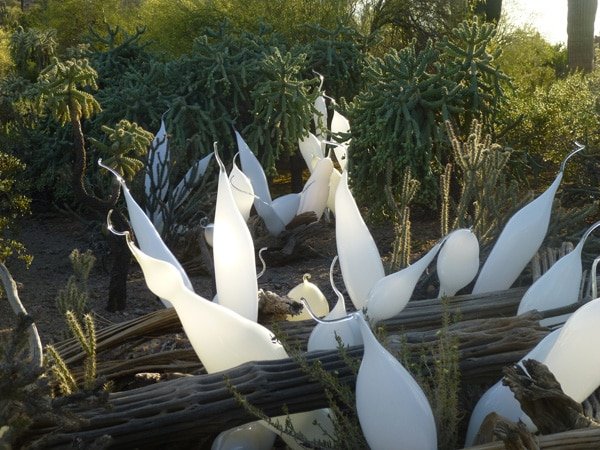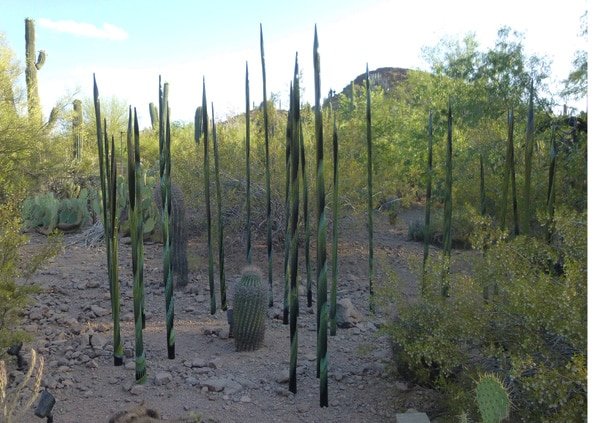 Deep in the gardens, tucked away on a small pond and hidden in the tall grasses, was this splendid and whimsical display. The colors reflected strongly in the late afternoon sun.
A view of the vivid red and very tall vertical glass "candles" spread among the natural green of the cacti.
Liked this post? Please share it!