Is getting old inevitable? I have read that too many people work too hard, for too long and take themselves to an early grave. Then again, retirees have reportedly died of boredom. I don't actually subscribe to these crazy generalizations, but, I do know a fair number of elderly people who are sick, sad, and complain all the time. As a traveling couple who retired early, we think we have found our secret fountain of youth! Check out our reasoning; maybe it will work for you.
We have been house sitters in the U.S., Canada, and Australia and traveled to Bali, Thailand and Japan, just in the last year. We have noticed that, by ditching the home owner scene and hitting the road, we have a renewed sense of vibrancy and energy. We may not move at the fast pace of some of our more youthful fellow bloggers, but we are certainly not feeling like old folks.
Here are five ways house sitting keeps us feeling young.
Accept Change With Grace

When you travel, you have to sleep in different beds, eat different food, use different "facilities", and accept different customs. Learning to go with the
flow, accepting these differences, enhances your ability to be flexible . Too many folks get set in their ways when they stay home and follow their same old routine. Even just eating an Aussie meal, instead of your usual bagel, can add to your adaptability quotient. How about sleeping in the same room with an 18 inch long, spotted lizard for a roommate?
And, even if you find you would prefer not to live a certain lifestyle, all the variety helps you to refine your preferences for next time, makes for great conversations with your partner, and wonderful photos and stories to share.
Keep Learning New Things
As house sitters we have learned some interesting things from our short overlapping visits with our home owners. In Toronto, we learned some things from our Czech born hosts, who shared some interesting fruit dumplings from their home land. Our Arizona hosts shared with us a new way to dress a salad, that we have since adopted. Our Aussie and British friends taught us how to play Indoor Bowls, which was actually a lot of fun, although we were skeptical at first. We have also learned about elephants at an elephant sanctuary, and met some baby kangaroos at their safe home in Australia.
We really love learning about nature. If you are interested in knowing more about plants, birds, animals, weather patterns, history, and more, all of this awaits you when you travel. House sitting affords a good opportunity to join the library, attend a class or club, and learn from the locals, so it is a great way to really learn about the areas you travel to.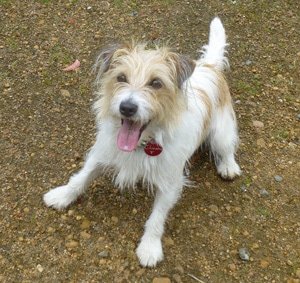 Enjoy Animal Friends
In addition to the learning part, the animals that we cared for as pet sitters have been great companions. We love house sitting for people's pets. Even just feeding the fish in a back yard pond can be rewarding. We still go all warm and fuzzy when we think about Chienne, our sweet Jack Russell in Western Australia. Her love was unconditional and her joyful playing kept us active and laughing.
Stay Fit and Active
Although we are happy to be done caring for our own property, with its endless needs and huge costs, we do love to get outside and sweat a bit. House sitting can provide you with as much or as little time in the garden as you choose. It is also easy to find an assignment where you can hone your skills at chopping wood, walking the land, and picking fruit. Walking a few active dogs also helps, as does using your feet as your main form of transportation. We all know how important exercise is to keeping young and fit, but working out can be a bit boring. We love having fitness be a part of our daily adventures as house sitters.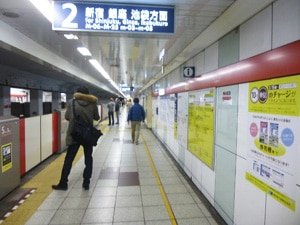 Keep Using Your Brain

There is nothing like a new set of circumstances to get you thinking creatively. This kind of brain activity is known to keep people young. Figuring out how to get from point A to point B, learning to use a foreign appliance, finding your favorite TV show…everything becomes an adventure when you are moving around the globe. Of course, it helps to have people to ask, internet connections, bloggers to read, and books on your Kindle. Resources help with problem solving but the important thing is that it engages your brain. And I will take house sitting over crossword puzzles in my old Lazy Boy chair, any day!
Is house sitting for you? Do you want to stay flexible, learn new things and keep your brain young and strong? Do you enjoy taking care of a home and living with sweet animals, but don't want to be tied down? Want to see the world, at your own pace, having rich experiences along the way? It might not be everlasting youth, but we love our house sitting lifestyle!
Liked this post? Please share it!